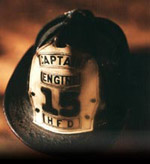 Welcome to leasing 2 fire departments
Leasing 2 specializes in equipment and real property financing to local governments. The company was founded in 1995 and has funded nearly half of a billion dollars in lease financing. We have specialists in the fire, and Public Works areas and would welcome the opportunity to work with you on any type of equipment.
Brad Meyers and Rick Carney work side-by-side each day to deliver responsive and professional financing support to assist fire departments in acquiring their fire trucks and other capital items. Because of leasing 2's extensive experience in handling tax-exempt leases, we are able to offer the following benefits to our customers:
Lower interest rates to save you money.
Flexible lease structures to meet your fiscal requirements.
Professional and responsive service to make leasing easy and fast for you.
We would appreciate the opportunity to participate in your next fire truck
purchase decision. There are many reasons why tax-exempt leasing makes sense
and we can help you evaluate your financing options.